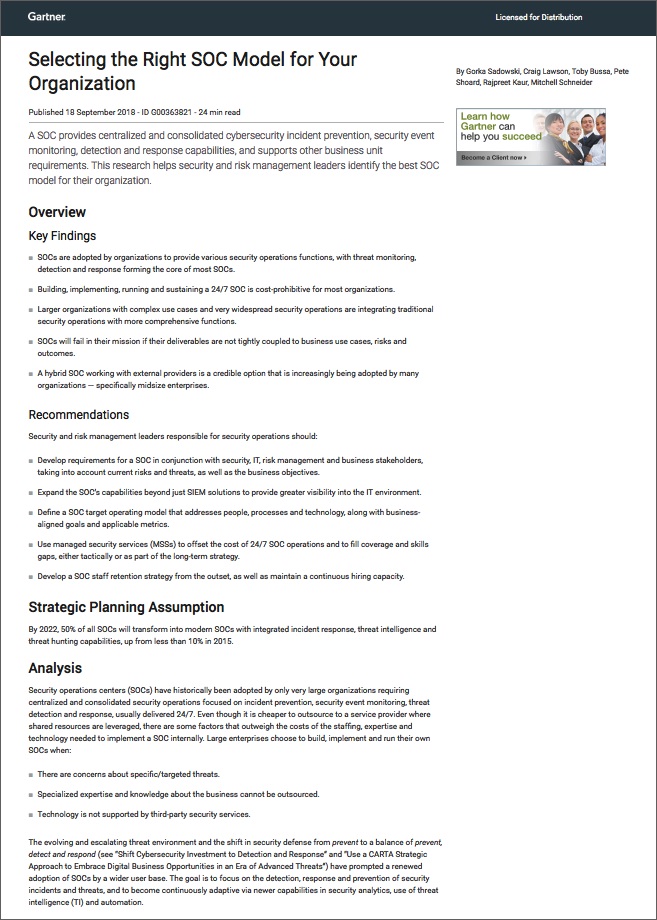 A SOC provides centralized and consolidated cybersecurity incident prevention, security event monitoring, detection and response capabilities, and supports other business unit requirements. This research helps security and risk management leaders identify the best SOC model for their organization.
Download the report and learn why:
SOCs will fail in their mission if their deliverables are not tightly coupled to business use cases, risks and outcomes;
A hybrid SOC working with external providers is a credible option that is increasingly being adopted by many organizations - specifically midsize enterprises;
Larger organizations with complex use cases and very widespread security operations are integrating traditional security operations with more comprehensive functions.