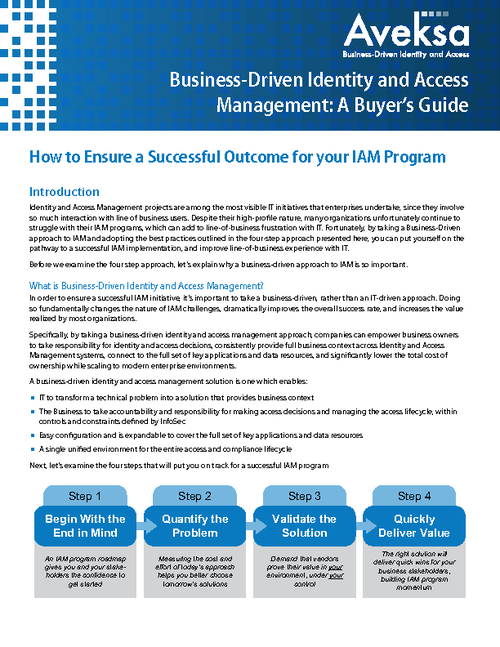 Identity and Access Management projects are among the most visible IT initiatives that enterprises undertake, since they involve so much interaction with line of business users. Despite their high-profile nature, many organizations unfortunately continue to struggle with their IAM programs, which can add to line-of-business frustration with IT.
This whitepaper introduces four simple steps toward taking a Business-Driven approach to IAM.
Step 1 - Begin With the End in Mind
Step 2 - Quantify the Problem
Step 3 - Validate the Solution
Step 4 - Quickly Deliver Value
With these steps, you can put yourself on the pathway to a successful IAM implementation, and improve line-of-business experience with IT.