Top 10 InfoSec Careers Influencers
First Annual List of CareersInfoSecurity Leaders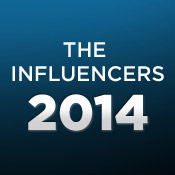 CareersInfoSecurity presents its first ranking of 10 individuals shaping the way that organizations and leaders approach information security careers in 2014.
See Also: Former US CISO on Why Awareness Training Is Priority Number 1
Each of these Influencers has a substantial impact on InfoSec careers. Their influence ranges from education and training to recruitment, research and management.
Our selections include some of the nation's most recognized leaders in promoting information security careers. But they also include a few individuals who focus on growing the profession behind the scenes.
How did we choose the Influencers? We queried our board of advisers and other information security thought-leaders to identify candidates, with the editors making the final decision. Influencers are listed alphabetically.

Click here to view the PDF version.
Embed this infographic on your site
Simply copy and paste the code below into your site content to embed the image.